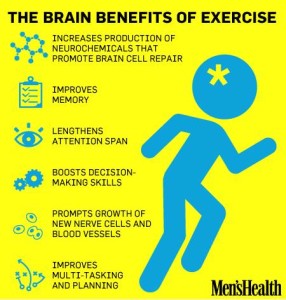 Believe it or not, the one big thing besides diet and exercise that can cause you to plateau is stress. When you're stressed, your body sends out higher levels of the hormone cortisol .  This can encourage your body to hang on to fat.
"Cortisol is actually a performance-enhancing hormone," says Edwards. "But it's gotten a bad rap because we've begun living our lives at too high a volume. Cortisol is released at times when the body is in an emergency state. It increases performance, but only over a short period of time. When cortisol is released and forced into action at regular intervals, it causes your body to wear down and switch to more drastic means of survival, like holding on to excess amounts of body fat. Your life shouldn't feel like one big emergency. As a society, we need to learn to be more "tranquillo," as the Spanish say.
We get stressed for many reasons, almost all of which are influenced by the society around us. One of the best ways to combat stress is to get some alone time to chill. If you're the type who can't let go, try some forced relaxation techniques, of which yoga seems to be one of the most effective. There's something special about the mind/body interaction of yoga that forces a relaxed state even from the most stressed of us.
If you feel you need a lot of help, dig into an intense course, like P90X Yoga X.
For others, something lighter, like Yoga Booty Ballet® Pure and Simple Yoga, will do the trick. If you're not into yoga, then consider at least adding some stretching into your schedule. Most of Beachbody's programs have at least one stretching session. TurboFire® even has two! PiYo is the newest program that combines Pilates and yoga and does not have any jumping around.
Your Health Savvy Advocate
https://activeairpurifiers.com/wp-content/uploads/2015/12/Active_Healthy_Lifestyles_Logo.png
0
0
Diana Hoffman
https://activeairpurifiers.com/wp-content/uploads/2015/12/Active_Healthy_Lifestyles_Logo.png
Diana Hoffman
2016-02-10 19:26:31
2017-11-13 18:16:33
Diet, Exercise, and Stress How's your lifestyle treating you today?