Active Pure Technology in the Purifiers – Why it matters
We offer a variety of products to meet your healthy lifestyle needs. We can clean your air of allergy and asthma triggers, dust, bacteria, kills germs, mildew an mold, smoke, pollens, toxins, dirt and dust mites. Please check out other posts for your specific air quality need.
CLEANING YOUR AIR PURIFIERS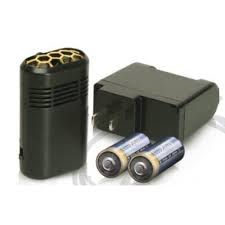 Great to use when you are away from electricity for an extended time. This is a personal purifier worn around your neck.  It keeps allergy and asthma triggers out of your breathing space and stops germs before they get to you.  Watch this video to see how it works. It has separate batteries to recharge for continued use. Extra batteries can be purchased for long time use beyond 8-10 hours.
A new and improved version of a previously available cleaner, Re:Move fits perfectly with LaundryPure to replace chemical-based laundry pre-treaters. For clothing stains, wet the stained area with warm water and apply Re:Move full strength, then wash as you normally would with LaundryPure. It's also a great all-purpose household cleaner – just dilute with water.

The Fresh Air Surround cleans the air in your home, office, car, and more. It is a portable unit that sits in the room you spend the most time.  It works in conjunction with your furnace filter system.  Not only does it remove dust from the air, but it removes the allergy triggers such as pollen, pet dander, and the particles from chemicals and toxins, and the dust that comes indoors with you.  The Fresh Air purifier removes unpleasant odors.
This unit cleans up to 3,000 SF (upstairs and downstairs).
FreshAir Surround by Vollara is like 24/7 healthy home insurance. It is the core of Vollara's total protection for whole-home environmental conditioning. FreshAir is always working – sending out an active army of safe and natural ions as well as pollutant-controlling, odor reducing and oxygen-rich 'scrubbers' to make your home safer and healthier.
FreshAir Cube by Vollara brings the science and safety of nature indoors. Natural, odor-eliminating, pollutant-reducing processes found in sunlight and thunderstorms are recreated in the home. FreshAir Cube with ActivePure Technology, Certified Space Technology™ creates healthier living spaces. That means less money spent on harmful chemical sprays and wipes, and more time to spend with loved ones.

In today's modern environment with long daily commutes or your next road trip, the FreshAir Mobile is ideal for providing the cleanest, healthiest air for your car, truck, R.V. or camper. The FreshAir Mobile provides the latest in air purification technologies, utilizing ActivePure Technology which features a high intensity UVC lighting. ActivePure Technology helps create healthier spaces and is Certified Space Technology™. The FreshAir Mobile is a pocket-sized unit that significantly reduces unpleasant odors, contaminants and pollutants.

Hampers, trash cans, diaper pails…they're all designed to store smelly stuff. How do you stop them from smelling up the whole room? The answer is to take one of nature's most powerful deodorizers and target the very source of the problem; to literally focus what keeps fresh air fresh, and bring it indoors. No sprays, no perfumes – just nature.

Today's modern indoor environments are rife with contaminants. The FreshAir Personal provides nature's own powerful properties with a built-in ionizer that attracts free-roaming particles and captures them, reducing allergens and pollutants that invade the space you breathe. The FreshAir Personal creates an almost particle-free zone around the wearer by generating high intensity ion streams that add charges to nearby airborne particles.

A classic air purifier, the ClassicAir is designed and built with long-standing, proven technology for a reliable, easy-to-adjust solution to indoor smoke and odors. Whether it's smoke from cooking, tough to eliminate tobacco smoke, or just the odors they leave behind, the ClassicAir has the power to get the job done, leaving nothing but fresh-smelling, clear air where it's needed.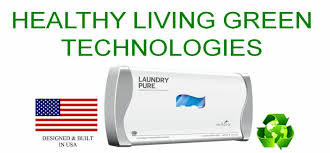 Without using hot water or detergent, LaundryPure puts the technology of nature to work in the laundry room at home. Based on processes used for over a decade in hospitals, hotels, and Laundromats, cold water is infused with oxygen, peroxides, and other gases to bubble and lift dirt and grime from cloth fibers, leaving towels softer and fluffier, and clothes brighter and cleaner.
Plus, every load helps save energy and money. Reducing or eliminating detergent means less residue and abrasives to weigh down and wear out fabrics, and of course, less detergent to buy. Washing in cold water reduces the weekly demand on the household water heater and the energy bill.
Visit www.ActiveAirPurifiers.com
Why you need a Fresh Air Purifier: Open & Read: "The Secret's Out: Clean Air for a Healthy Life
Watch the two videos (found on this website): The technology is the same in all the Fresh Air Purifiers we sell.
Fresh Air Surround
Active Pure Technology in Air Purifiers
Take the Needs Assessment
View the Products Page, Testimonials, and Blogs
Contact Active Healthy Lifestyles diana@activeairpurifiers.com to help you select the best Fresh Air Purifier to meet your needs.
Schedule a FREE consultation and demonstration of the Fresh Air Purifiers. Contact Diana Hoffman diana@activeairpurifiers.com
Purchase your Fresh Air Purifier following the demonstration and/or determine the best date for your purchase.
Monthly specials only apply to purchases made directly from Active Healthy Lifestyles.
3-Day Money Back Guarantee apply to purchases made directly from Active Healthy Lifestyle.
Buy online. You can purchase directly from the manufacturer.
www.myvollara.com/dianahoffman
Use my name, Diana Hoffman and my number is 800889. That way I get credit for the sale. I can provide you with information and help you with any problems that you may have.
Daily rental of our Fresh Air Surround is perfect for removing odors such as smoke, skunk, stale air, cooking odors, and the list goes on. This is especially useful for those renting or selling a home or moving into a home or rental that has odor issues.
Minimum rental is 24 hours. You can save by picking up unit from the Active Healthy Lifestyle's office.
Daily rental can be applied to the purchase of a new purifier if purchased within 7 days. If you purchase between days 8-14, one half of the rental price will be applied to your new purifier. This does not include delivery charges.
CONTACT ME FOR RENTAL OPTIONS!