Active Healthy Lifestyles Private
This could be for you if . . . .
You are getting older every day. Yes, we are all aging. It's a benefit of being alive.
You rate your level of fitness as needing improvement.
Your body does not look like your definition of being healthy.
You want to have more energy.
You want to do all the things on your "Bucket List."
You know that if you get healthy now, you will reap the rewards of good health in your future.
You know that improving your health will decrease your chances of getting diseases.
You know that improving your health will decrease or eliminate some diseases you have now.
You want to eat healthy foods and prepare healthy meals.
You don't want to do this by yourself. Make new friends. Invite your friends and family to join with you.
You don't want to put off getting healthy by one more day.
You like having a group to share ideas, encourage each other, and learn how to get healthy.
You know there are no guarantees in life, but you want to make the best of each day.
You want results!
You are ready to invest in your health. For just pennies a day, you can give yourself a daily dose of healthy living. This means having a Fresh Air Purifier, doing workouts designed by experts, and creating an eating plan that includes Shakeology. See this website for more information.
Active Healthy Lifestyle's Mission is to give you tools to create an active healthy lifestyle so that you can live life to the fullest at any age. This is being HEALTHY.
ARE YOU IN? Contact Diana Hoffman and/or Message Diana Hoffman on Facebook. Request to Join. It's just that easy!
This is a private group. Your posts can only be viewed by its members. This is a safe place to share ideas, motivate each other, have fun, and be accountable to others as you improve your health and achieve your fitness goals.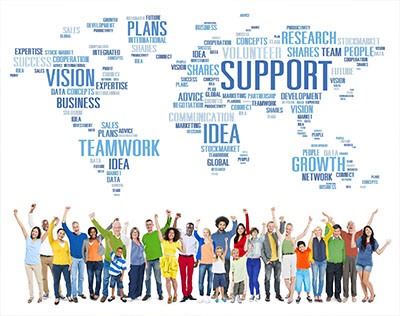 How many of you are getting older? Don't put off getting healthy until later. How you treat your body today has a definite outcome on your health of the future. You have friends and family who may have suffered heart disease, cancer, diabetes, or stroke. Don't be a statistic. Being a heathy weight and daily exercise can help prevent or lower your chances of disease. There are no guarantees. Let's not take good health for granted.
Are you tired of trying to get fit all by yourself? Do you and your friends want to join together with the common goal of being fit for life one day at a time? Do you want to be strong enough to live each day without fear of injury and keep up with your friends.
Be a member of a group that has "a healthy lifestyle" as their common goal. Free fitness coaching by Diana Hoffman who is an expert in health and physical education. She has coached for over 13 years. Diana continues her education to be up to date.
Daily posts of hints, recipes, coaching tips, nutritious eating, exercise, healthy tips and facts, encouragement, etc.
This group is interactive. Share your challenges and successes. Support. Results!
Free eBook The Fitness Playbook
PDF downloads on the Facebook site only for our members. Includes, but not limited to:
Steps to Beginning your Journey to Fitness one day at a time.
Maintaining a healthy and active lifestyle is influenced by the foods we eat. I seek out some of the best recipes which are designed to promote healthy living and also taste fantastic. This list in updated frequently, so check back often, and enjoy these taste delights
1. Apples–Simply chewing on an apple scrubs your teeth. Plus, the high concentration of malic acid also increases saliva, which also helps to clean teeth. 2. Pineapple–Pineapple is the only food that contains bromelain.…